Brexit
Northern Ireland Coronavirus: Ireland 'may ban large pub and club gatherings'
Image copyright Getty Images Eleven new cases of coronavirus have been confirmed in Northern Ireland, bringing the total to 45.The Department of Health said that people with mild symptoms, including a new persistent cough and/or fever, should stay at home and self-isolate for seven days.It said that such cases will not require testing.Protocols on case…
Northern Ireland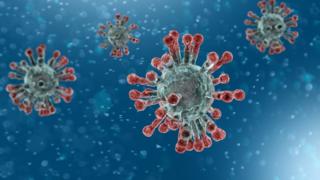 Eleven new cases of coronavirus have been confirmed in Northern Ireland, bringing the total to 45.
The Department of Health said that people with mild symptoms, including a new persistent cough and/or fever, should stay at home and self-isolate for seven days.
It said that such cases will not require testing.
Protocols on case reporting are being updated and further information will be provided shortly, the department added.
In other developments on Sunday:
A second death related to coronavirus was confirmed in the Republic of Ireland on Saturday.
The total number of confirmed cases there is now 129.
Across the UK 14 more people have died after testing positive for the virus, bringing total deaths to 35.
As concerns over the spread of the virus in the Republic of Ireland grow, the government has asked all pubs and bars, including hotel bars, to close from Sunday evening until at least 29 March.
Earlier, Taoiseach (Irish Prime Minister) Leo Varadkar said the government may seek powers to ensure a ban on mass gatherings of more than 100 people applies to pubs and clubs.
It comes after images emerged on social media showing hundreds of people packed into bar over the weekend.
Temple Bar publicans in Dublin have announced a complete shutdown of all bars and nightclubs with immediate effect.
On Sunday Hospitality Ulster chief executive Colin Neill called on the industry in Northern Ireland to introduce social distancing.
Schools and colleges are closed in the Republic of Ireland and large gatherings have been cancelled.
On Sunday, Mr Varadkar said he had asked the National Public Health Emergency Team for further expert guidance on the issue, adding: "People who have been out this weekend should avoid physical contact with seniors or people with chronic diseases. You could make them very very sick."
His plea came a day after it was confirmed a second person had died in the Republic of Ireland due to the virus.
The news emerged as travellers from Northern Ireland and the Republic of Ireland struggled to get home from other European countries which have imposed stringent new measures to fight the pandemic.
Aer Lingus flights from the Canary Islands to Dublin, Shannon and Cork airports were cancelled – the airline said it was a result of air traffic control restrictions and it was working to help its customers.
Real Life. Real News. Real Voices
Help us tell more of the stories that matter
Become a founding member
Gemma Marshall, whose 18-month-old son has a medical condition, is stuck in Lanzarote.
"Evan has had four major surgeries – three in Ireland and one in London – and is due another two, so this was supposed to be a relaxing family holiday for us in between that," Mrs Marshall, from Cork, told BBC News NI.
"We arrived on Tuesday but we got nervous with all the news and knew we needed to get Evan home, so we booked a flight home with Aer Lingus to Shannon yesterday.
"I got a text on the way to the airport to say that the flight was cancelled and we've had no more information since.
"We need to get out of here and get him home. We're very stressed and worried."
Irish Foreign Minister Simon Coveney said the government had agreed a plan with both Ryanair and Aer Lingus to bring Irish citizens home from Spain.
EasyJet said it would be operating rescue flights in the coming days and would contact customers.
A spokesman added: "We will be operating rescue flights for passengers wishing to travel for essential, work, health or repatriation reasons to and from Spain.
"Rescue flights will be listed on our latest travel information section of the website and customers can book onto these flights via our contact centre or by arriving at the airport as early as possible on the day of departure."
On Sunday Dungannon became the latest town to cancel its St Patrick's Day festivities.
Dublin, Belfast and Armagh are among the parades across the island of Ireland to have been cancelled.
Last week Deputy First Minister Mrs O'Neill called for schools to be shut immediately, in line with the Republic of Ireland.
But First Minister Arlene Foster said that schools will close "when we are advised on the medical evidence".
The DUP leader said it is "not a time to play orange or green politics".
Subscribe to the newsletter news
We hate SPAM and promise to keep your email address safe